Château Royal de Blois
Historic site and monument , French-style , Castle , World Heritage (UNESCO) , Town of art and history , Classical , Gothic , Renaissance
at Blois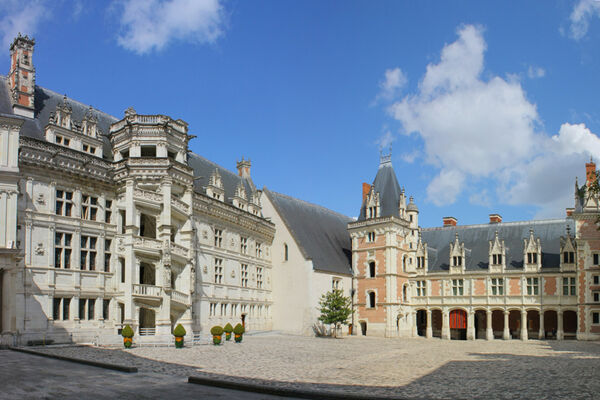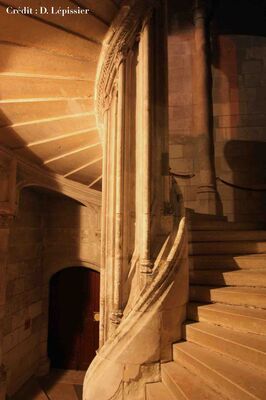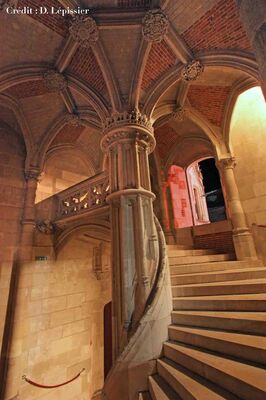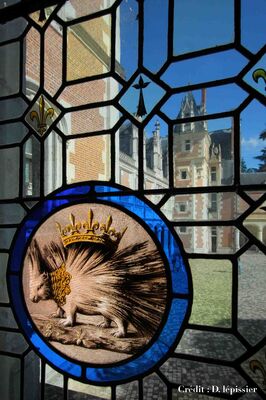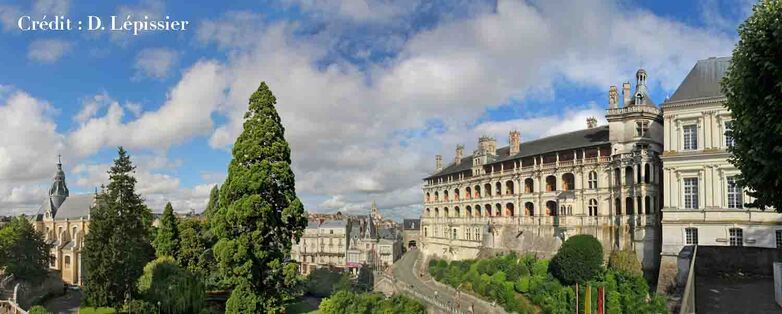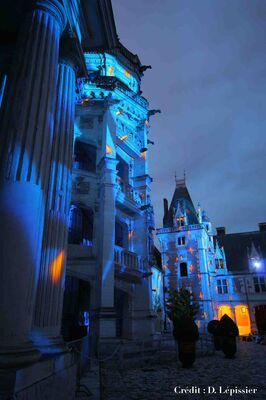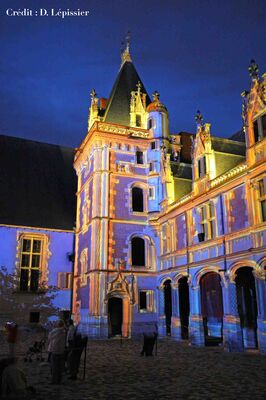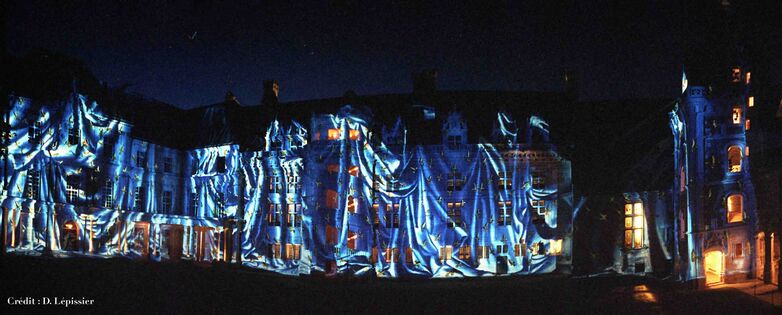 Favorite residence of the Kings of France. A residence for the Counts of Blois, the Dukes of Orleans, the Kings and Queens of France, and several princes in exile, the Royal Château of Blois is haunted by the memory of all the illustrious hosts lived here. Among these renowned figures are several counts of Blois who led the Crusades and the prince poet Charles d'Orléans. In 1429, Joan of Arc came in the château to have her banner blessed.

Beginning with Louis XII, who was born in Blois in 1462, the château became the favorite residence of the kings of France for more than a century. Blois was the first construction undertaken by François I and his successors often resided here. François II spent half of his brief reign at the château and Henri III twice summoned the Estates General of the kingdom here in an attempt to end the Wars of Religion (1576 and 1588) twice.

It was for this occasion that the château of Blois became the setting for the assassination of the Duke of Guise, ordered by the king on December 23, 1588.

The 16th century in Blois was also the century of the Queens: Anne de Bretagne, whose remarriage with Louis XII allowed the return of Brittany to France, followed by Claude of France, who gave her name to a variety of plums (« Reine Claude » that she cultivated in the gardens of Blois. After the brief reign of Mary Stuart, Catherine de Medicis often resided here before dying in her apartments. The memory of the two wives of Henri IV still lingers in Blois: Marguerite de Valois, the so-called "Reine Margot", and Marie de Médicis, who escaped from the château in 1619.

During the 17th century, the Château was a haven for princes and princesses in exil : Marie de Médicis, Gaston d'Orléans, Marie-Casimire de Pologne… The château became a barracks just prior to the French Revolution. It was classified a national historical monument in 1840 and consequently renovated by Félix Duban, who restored its former splendour. The Château also became a cultural institution housing several museums.

Access

Railway station

at

500 m

Public transport

at

100 m

Environment

Spoken languages

Tourism and handicap
Services

Boutique
Advice
Show reservations
Guided visits (groups only)

Self-guided visits (groups only)
Guided tours
Guided visits
Self-guided visits

Activities

Activities
Children's workshop
Learning workshop
Concerts
Lectures

Temporary exhibitions
Museum
Sound and light show
Shows
From 12 € to 17 €

From 6,50 €

From 9,50 €

From 6,50 € to 10,50 €
From

January 2, 2019




until

March 31, 2019

From

April 1, 2019




until

June 30, 2019

From

July 1, 2019




until

August 31, 2019

From

September 1, 2019




until

November 3, 2019

From

November 4, 2019




until

December 31, 2019
Wednesday

10:00 AM

5:00 PM

Thursday

10:00 AM

5:00 PM

Saturday

10:00 AM

5:00 PM
Wednesday

9:00 AM

6:30 PM
Wednesday

9:00 AM

7:00 PM
Wednesday

9:00 AM

6:30 PM
Wednesday

10:00 AM

5:00 PM

Thursday

10:00 AM

5:00 PM

Saturday

10:00 AM

5:00 PM
Leave a review about Château Royal De Blois :
Bad

Average

Good

Very good

Excellent
Super intéressant

Après une expérience décevante sur les 5 sens l'an dernier, merci à Marjolène d'avoir su captiver les enfants avec sourire, écoute et beaucoup de détails qui relancent une visite du coup super agréable pour toute la famille.

très beau châteaux. avec l 'l'histopad visite très réaliste. détails sur l'architecture et histoires intéressant. manque le mobilier pour plus de réalisme. beaucoup de tableaux qui donne plus l'impression d'un musée

C'était cool

Whilst there might be more impressive chateaus it is hard to beat the history of Blois. The exhibition in the apartments gave my children the best sense of life in the middles ages - a very practical and informative set out. I'd also recommend the sound and light show - for non English speakers make sure you invest the €2 for an audio set to enjoy the simultaneous narration

Nous avons pris un billet combiné. La visite du chateau avec Guideez pour les enfants était interessante. La maison de la Magie était bien aussi. Le spectacle de son et lumières manque un peu de "vivacité" pour les enfants. Mon fils de 7 ans s est endormi...

Tres bel endroit .. propice au romantisme et la Detente

Belle visite combinée avec le musée de la magie , beau château. Appli ludique à télécharger pour découvrir le château pour les enfants avec des quizz et jeux.

C'est magnifique, tres beau château, en plus avec les voix de richard Berry et Fabrice Luchini génial

Magnifique château. Nous avons fait la visite guidée comprise dans le billet d'entrée. Notre guide était intéressant et fort sympathique. Le spectacle son et lumière est à faire!

Interdit aux jeunes parents !

Nous nous sommes vus refuser l'accès au château car c'est interdit aux porte bébés. Ils n'ont pas admis que faire la visite complète du château avec un bébé de 12 kg dans les bras n'est pas réaliste...

Un très beau château, de belles salles, cependant, si on ne fait pas la visite guidée il manque de petites anecdotes et explications sur le château et la vie des personnes qui y ont vécu.

J'ai passé une super journée avec une amie. C'est un très beau château qui est très bien mis en valeur et dont le parcours et très bien signalé.

Nous avons eu une guide intarissable et tes compétente sur l'histoire du château. Une visite forcément trop courte. Le spectacle sons et lumières le soir vaut vraiment le coup, l'habillage du bâtiment par les lumières est du plus bel effet.

muséographie très claire, circulation aisée sans rien rater des pieces du château et collections

muséographie très claire, circulation aisée sans rien rater des pieces du château et collections

La visite famille est très adaptée pour les enfants, qui passent un bon moment. Nous étions avec des enfants de 5, 9 et 10 ans. Les parents qui accompagnent profitent également des explications. La bonne idée est de passer réserver cette visite avant pour être certain d'avoir de la place, elle n'est possible qu'une fois par jour.

Bien

Bien

No gardens but very nice inside the rooms but not enough authentic rooms. The arms Museum was nice but was hoping for more rooms but a great experience. All the art in the fine art museum corresponds to the time period which i like better

Très beau château, la mise en valeur pourrait être mieux travaillée mais pour un château municipal c est satisfaisant. En revanche la boutique est très décevant on frôle vraiment l insulte pour les touristiques! À croire que les responsables ne connaissent rien a la loi du marché : est ce que l offre répond bien la demande ! J en doute mais il s agit d une gestion municipale ....

Très beau château et belle traversée dans l'l'histoire

Très beau château qui illumine la ville. Très bien entretenu et mis en valeur. Visites guidées intéressantes.

Très beau avec la maison de la magie super pour les enfants

Très beau château retraçant l'histoire des roi de France.

Château très original avec ses quatre façades d'époques différentes. A faire!

avec ses différents styles d'architecture ce château est très original. merci à notre guide qui nous a fait revivre son histoire.

Fabuleux!!!!! Décors, meubles, histoire... Le plan reste un peu dur à suivre. Le son et lumière est vraiment fantastique!!

Super château, au coeur d'une jolie ville! Avec en bonus, les champions du monde d'escrime ancienne qui font leur spectacle !